How to Make a Silk Paper Collar—Commercial Level
Published on December 13, 2020
Paper wraps, sleeves and boxes are some of the options available for all of us to wrap flowers. What if I told you there are also handmade options available to you? Alternative techniques can create a new style and make your bouquet more dynamic.
This is where we present to you the silk collar. In a first video, we showed a demonstrative collar to help you better understand the process. But not everyone has an hour to make complex shapes and bouquet. That is why we made a "how to" on how to make a commercial silk paper collar. Easier than it looks, you can make a beautiful one with few materials and in less time than you think.
MATERIALS FOR THE COLLAR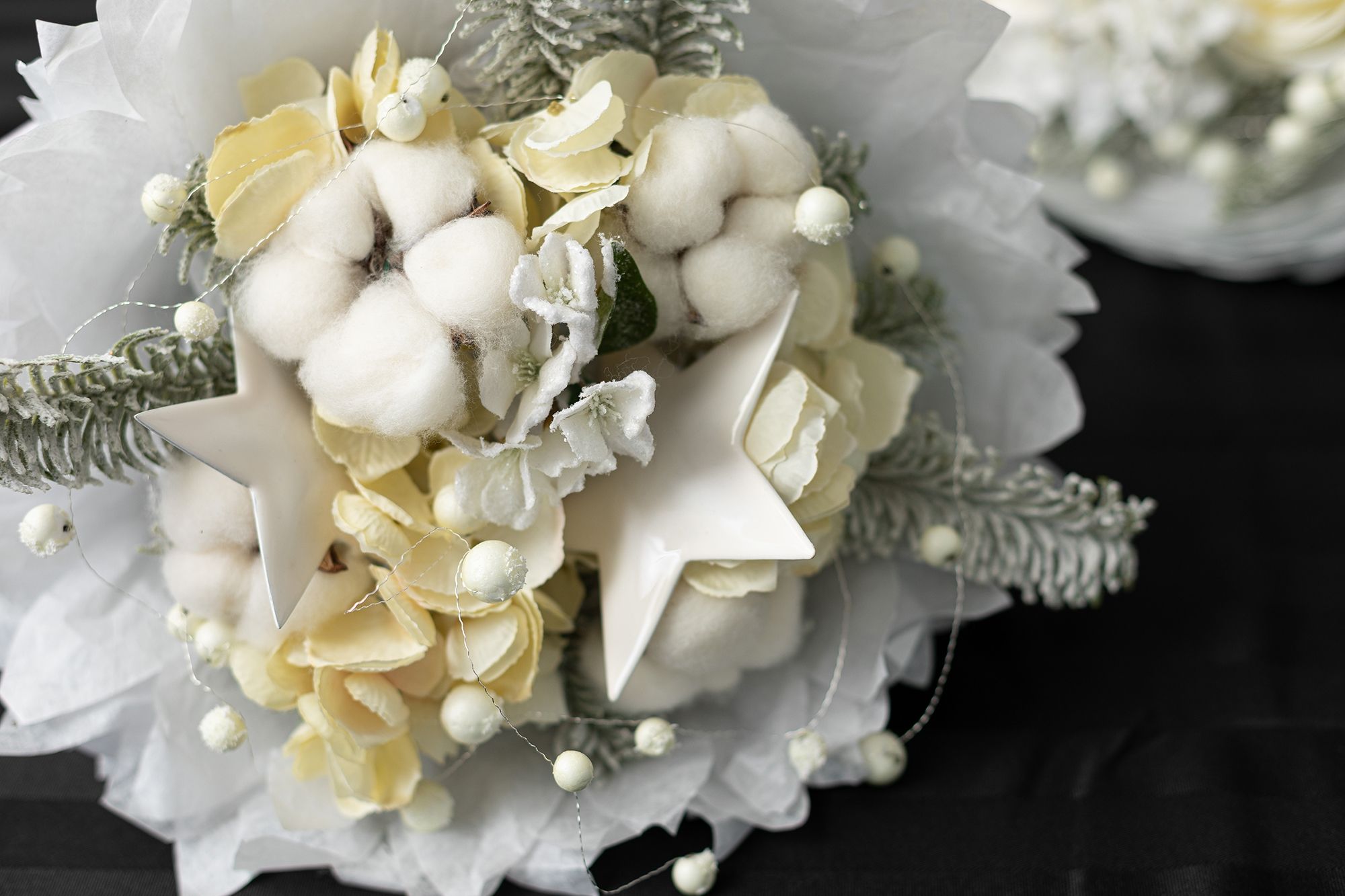 STEPS

Build a circular structure with wire and a ring of cardboard. The bigger the ring is, the bigger your bouquet will be. This structure will serve as the base for the arrangement.
Take 4 silk paper sheet and glue them together with a mixture of half-white glue and half water. Let dry completely
Cut down in the shape you want. Remember to use your cardboard ring as a guide for the inner circle size.
Glue the silk paper obtained at step 3 onto the structure. Make sure you cover up the cardboard for a better finish.
TIP 💡
Try different materials to make the collar unique. Autumn or magnolia leaves, wheat, wood sticks are some examples you could work with.
You are now ready to make your bouquet!