Reversed Wreath
Published on November 15, 2020
Similar to its traditional version, the reversed wreath gives you a lot more space to create. You can add flowers outside, on it and inside. And do not worry; you will not end up with a circle. By changing the textures, the colours and the products, you will get a double or triple wreath!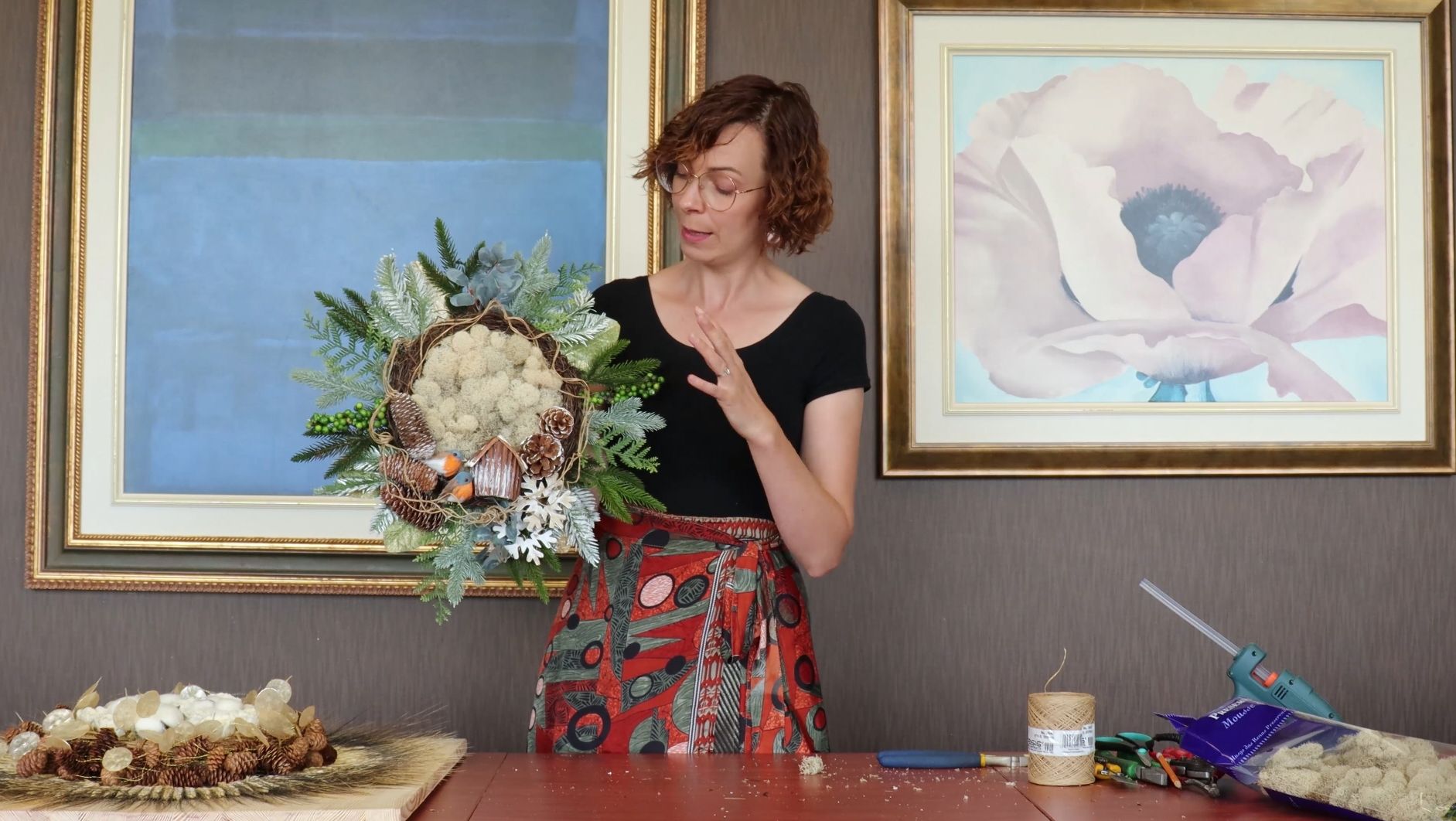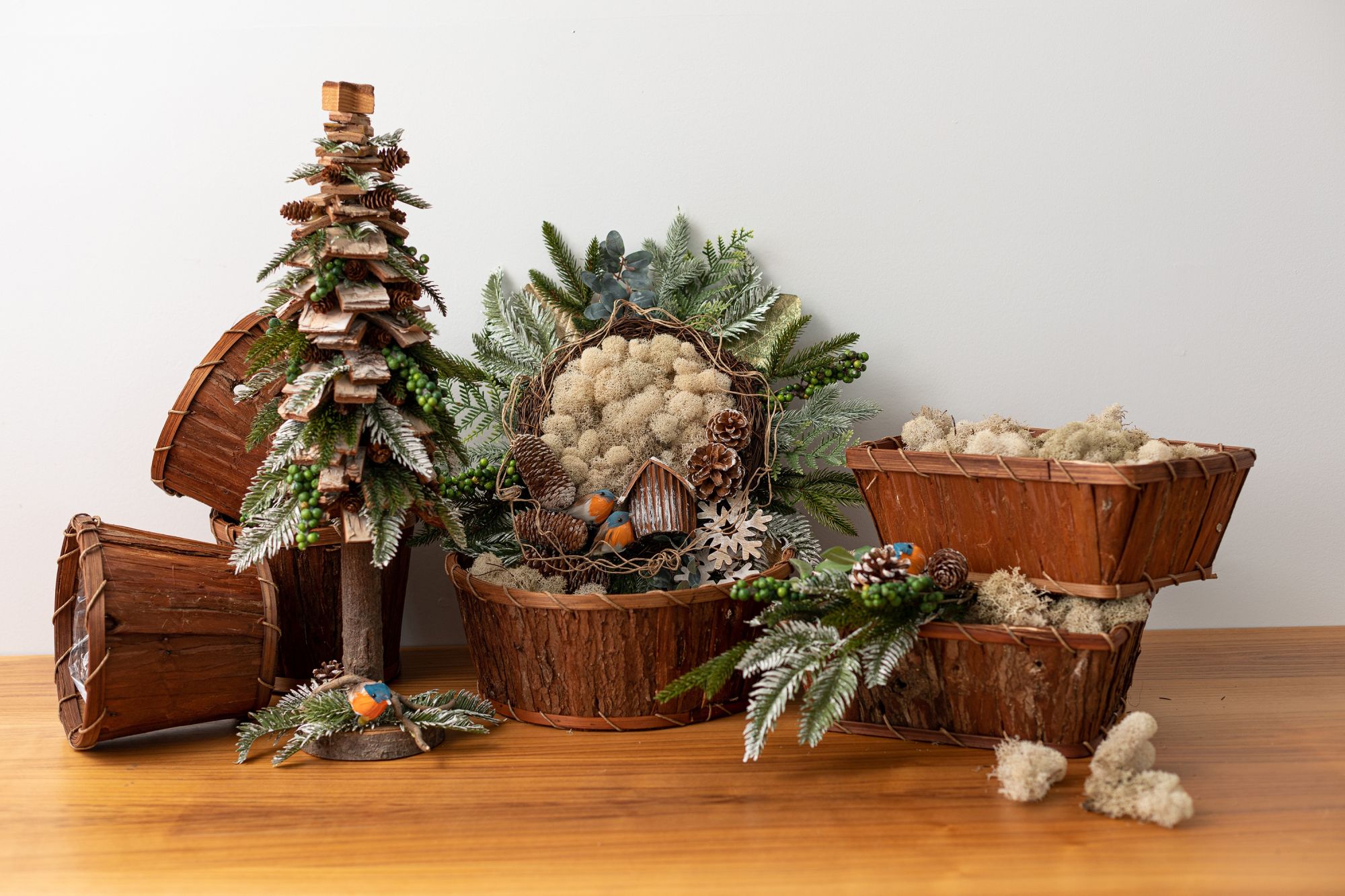 STEPS
Take the wreath and disassemble it. Keep all the elements.
TIP 💡
When you buy an already made wreath, it can make you save time and money. All colours are assorted and she will be full of fun elements you can play with once disassembled.

Glue a rigid brown cardboard circle at the back of the wreath. You will use it as a base.
Glue the leaves you removed from step 1.
Add a hook at the back and fix it with hot glue.
Glue a white cardboard or tick white paper disk at the back to cover up the stems. It is all about the finishing touch.
TIP 💡
By placing a pale or white cardboard behind your wreath, you are allowing your customer to write something special for themselves or for their loved ones. A nice memory to remember.
Glue the preserved reindeer moss at the centre, onto the cardboard.
Insert all your decorative elements.
Finish it with a nice garland or a ribbon. Make sure it is well glued and solid.